The Accredited Investor Group
How to Be Your Own Venture Capitalist
Back in June of 2018 at the urging of a close friend, I started investigating a tiny over the counter (OTC) company that had some incredible technology, but limited exposure to investors.
Even when a company has great technology if they are small they can't raise institutional money–so they have to raise money through a private placement.
That is where individual accredited investors send funds directly to the company and get shares in exchange. Now, these shares can't be sold right away–Rule 144 of the SEC code says they must be held for six months, at which time the investor needs to get a legal opinion to free their shares so they can be deposited in their brokerage account.
If that sounds like kind of a hassle consider the upside…
With these private placement deals the money goes toward directly benefiting the company–so management typically responds with a deal that is far better than you can get on the open market.
For example, on this deal I was investigating back in 2018 the stock was going for a dollar per share at the time–but the company offered us shares at 25 cents with 50% warrant coverage.
That means for every two shares we buy we get to buy a third share–anytime within the next 5 years–for 25 cents as well.
That seemed like too good of a deal to pass up–and it was–so myself and the rest of our group put in about a million dollars into this little company at 25 cents per share.
The name of that company is Know Labs (KNWN) and in February of 2021–just 3 years after first investigating it–the stock hit a high of 4.83 per share for a whopping 19 times on our money!!
The minimum investment for that one was $25,000–so that minimum would have turned into $482,500.
And we've had other winners as well–like American Battery Metals (ABML) going from 13 cents to 1.25 for an 862% winner or Quantum Computing (QUBT) jumping from our initial dollar investment to 25 dollars in December of 2020 for 2400% on our money–turning the minimum $20,000 investment into a cool half a million.
After spiking higher sometimes these stocks settle down a bit–but we're not worried–in fact, I've sold very few shares, just enough to get my initial investment back–because I think some of these–like Know Labs–could turn into a 100 dollar stocks–or more.
When I figured out how good investing this way could be, I decided to create a template for finding suitable candidates.

My 5 Golden Rules for Massive Appreciation Potential: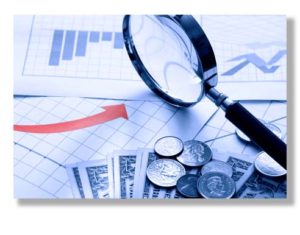 1) The company must be addressing a huge—and growing—market—and yet has little or no following so we'll have little competition buying shares at low prices.
2) The company must own a strong technological advantage—protected by patents or trade secrets
3) The business plan must enjoy fat gross margins with the ability to rapidly scale.
4) Management must have had previous public company experience—preferably a history of taking other companies to liquidity events at lucrative valuations.
5) I must develop a personal relationship with management–and preferably even become a consultant for them–so I can call the CEO or any other executive anytime to get answers when we need them.
Finding companies that meet these criteria doesn't happen every day—that's why you'll be introduced to new companies only as they become available. And that means perhaps two to three times per year.
If that doesn't seem like a lot, consider that just one good company can make you a fortune.
Also, keep in mind we already have a stable of companies to invest in—and if they are on our list, they have big upside potential. Just be sure to not pay more than our 'buy up to' prices published on our Current Positions page.
The bottom line is–you don't need or want a ton of new recommendations—just a few really good ones.
And that's what you'll get by joining the Accredited Investor Group—a chance to get in on investments that the public will never see–for potentially life-changing returns.
Plus you'll get all the follow-up emails and analysis to go with them so you'll never be left wondering what to do.
The price of this service is designed to keep our group relatively exclusive–but still where you can recoup your subscription fee many times over with just one successful investment.
To Qualify:
An Accredited Investor is someone who is worth more than a million dollars at the time of investment (not as hard as it sounds with the amount of equity many have in real estate today) or has made over 200,000 per year for the past 2 years.
To qualify you simply fill out a form that attests to one of those two qualifications–either will work–and you are in. Nobody checks your answers but we need to have it on file to legally make you aware of the opportunity.
The Accredited Investor Group gets exposure to accredited investor deals and first crack at any new deals whether they require accreditation or not.
The entry price to join this group for a year is $5,000.
You get access to all new deals–although one may be all you'll need. And you get coverage updates on the investments for the entire subscription year.
And remember, nobody knows what we know because of my willingness to really dig–flying to the ends of the earth to actually talk face to face with company officers, vendors, and financiers–I find deals that are literally not available to anyone outside our group.
This kind of face-to-face research is the only way to have faith in management and what the company is doing–but it makes a tremendous difference in our success rate. Speaking of which these companies obviously hold risks–and they can go to zero. So never invest more than you can afford to lose.
But with this much potential, the real risk is not getting involved–especially at the 'below market' prices many of these firms offer with their private placement deals.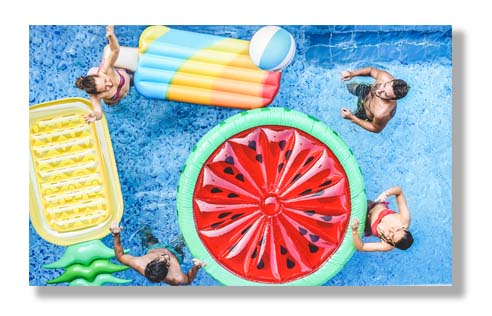 I'll be honest–I'm set for life and don't need to ever work again (mostly from the deals we've already done) but I enjoy finding these 'needle in the haystacks' and would love some company at the ritzy end of the pool. It's gratifying to build wealth together–and with this service, we've got a real shot at taking a modest amount of money and catapulting it into life-changing returns.
To get started click the big green button below while the window is still open.
Keep up the good work,
Peter